Le Creativ' Lab
Take advantage of our exclusive methods, the fruits of a 15 years' expertise!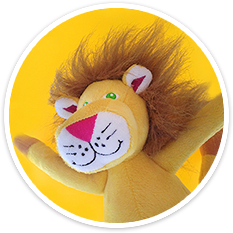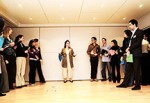 Innovation and Creativity trainings
How to find your innovative solutions with agility? Thanks to our custom tailored trainings and our large pallet of playful, sensorial, artistic and thoughtful tools.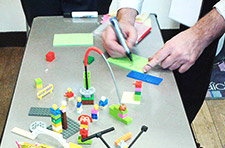 Creative Design thinking
A seminar to learn how to co-create your new products and services with your customers. The art of prototyping very quickly in the creative process. We enjoy using the Innovative Lego® Serious Play®.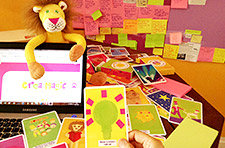 Crea Magic
3 hours for developing your immense creative powers. Discover
Lleo Magic's
techniques and his 3 card games. Realize with pleasure your innovative projects!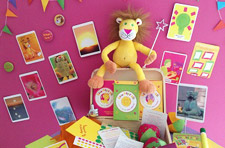 Lleo Magic Kit
Adopt the
Creativ' Attitude
, find your
Creativ' Inspiration
and make your
Creativ' Difference
thanks to his 3 card games and 14 creative tools. The
Lleo Magic Kit®
is a unique creation adaptable to your needs.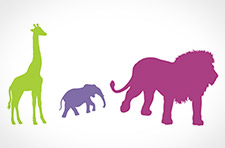 Creative safaris
Find out what's happening in Paris, London, Berlin, Milan… Capture the unseen and jump on the trails of new ideas to nourish your inventions.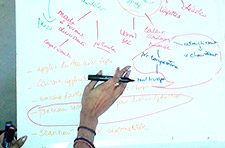 Creative Research Meetings
Unfold together a multitude of original and pertinent ideas, on your operational projects and your strategic challenges.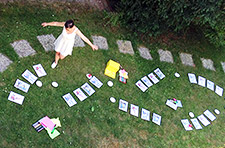 Le Fabuleux Voyage
Do you want to master different creative tools while having fun? Go on an adventure with this giant board game to be experienced in cooperative teams.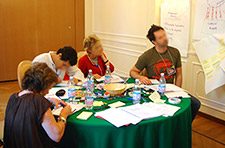 Creative Pro Action Café
Up to 60 contributors to help several project managers to concretize their innovations. A friendly approach based on diversity.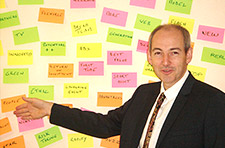 Innovation, dare audacity!
Be audacious! Develop your positive attitude for innovation and go into action. This training is led at Polytechnique Executive Education or in your company.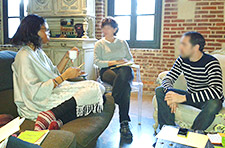 Coaching or Team-Building
A creative Coaching to boost your performance and strengthen your decisive role in your company.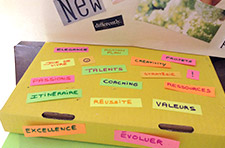 Creative Career Assessment
Take a new look at your work history. Visualize your future creatively to optimize your full potential and progress in your company.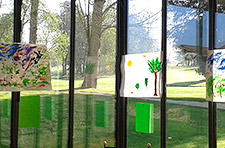 Co-Creative Development
Stimulate creative interactions in your team with a collaborative approach. Meet up once a month to create together.
All our creations
are original!
We provide training
in French and English,
face-to-face and
distance learning